I love it when you can back up a hunch with stone cold data, and the stats don't lie: staging a listing bumps those final sales prices. I can hear some of you saying, "Duh, Lauren, I've binged all 5 seasons of Selling Sunset in one weekend, I know how valuable a home stage is", but listen. I'm gonna toot my own horn a bit, 'cos I've been a strong advocate of spending a little to earn a lot for my entire lifespan as a Realtor. It's something I'll embark on a hard sell with my sellers, because so many folk still really struggle to get their heads around throwing money into something they're trying to let go of. I GET THIS. It's a bit scary, and it's ALWAYS a risk to invest $$$ into something with such a variable, speculative result. I got curious and pulled some data comparing our fully staged listings, and our non-fully staged listings, and WHOA.
Yep, staged listings sold for an average of 14% above list price, whereas non-staged homes sold for an average of 6% over list price.
It might not look like much on paper, but that's big bucks when it comes to your life investment.
If you follow along with my listings on Facebook and Instagram at all, you'll be familiar with how utterly OBSESSED I am with Carrie Wilson's Roughhouse Portland (and follow her on Insta here). She is my staging genius, my ride-or-die who makes all of my listings absolutely shine. Her specific brand of magic makes my listings stand out from all of the rest. Her innate eye for style, her own personal touches (including her art), her work ethic – every single house she's staged for me has been infused with her own unique aesthetic, while still embracing the soul of the home. I'm also working with a stager who is new to the industry, Your Old Haunt – they're currently rocking Realtor faces off with their eclectic, thoughtful stages that complement every style of home. With both of these stellar stagers in my back pocket, I release my listings onto the market fully expecting a chorus of "Wow!" (which I get, every time).
So I think a lot of people talk about staging as if it's just a money thing. Is it worth spending money on? The answer is always "Yes". Why? Because it's really all about the EMOTIONS of home buying. And you know how much the emotional element of real estate is what really motivates me.
This isn't a house. It's a home. You've raised kids and fallen in love or experienced heartbreak in this house. Four blank walls don't tell a story.
When a buyer walks into a home, they are projecting their own life story onto what's inside, and deft staging makes that simple to do. You can picture yourself in that cozy nook reading your favorite author, you never would have thought to set up the living room that way (and it works!). Staging adds life to a house, and in my experience, tons of value.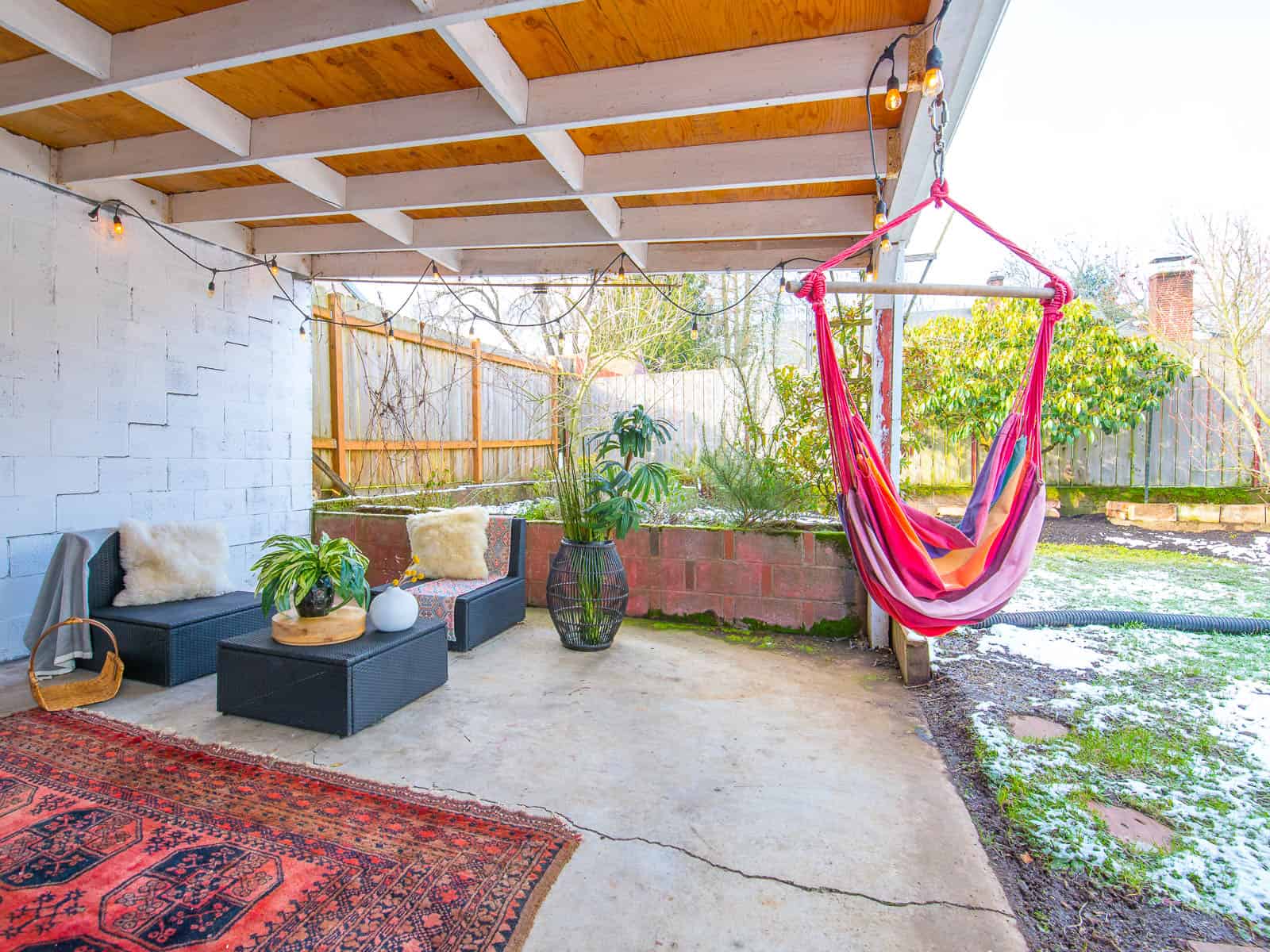 There are misconceptions when it comes to staging, that it involves expensive updates and renovations that a seller is too overwhelmed to take on pre-sale. Consider it like this:
Staging is botox, not a nose job. Smart staging looks natural, like it's been there all along.
So what are the levels of commitment when it comes to prepping your home for sale? A stager can pop over and consult for a partial stage (basic furniture/decor set-up), or just as easily compile a To Do list for the seller to really maximize the value of their home with little expenditure or investment (often a fresh coat of paint, simple handy person touch ups, some new curtains, etc). A full stage might include repainting all the kitchen cabinets, new floors, and the walls and floors populated with fresh, cohesive furniture and art that projects a welcoming future lifestyle fantasy to a buyer.
A Pinterest board come to life.
I've noticed a pattern in that whatever the amount of staging a seller settles on, the costs incurred are returned in the final sale price of the home…and often then some. This is never a guarantee – there are few guarantees in real estate – but absolutely a wise gamble.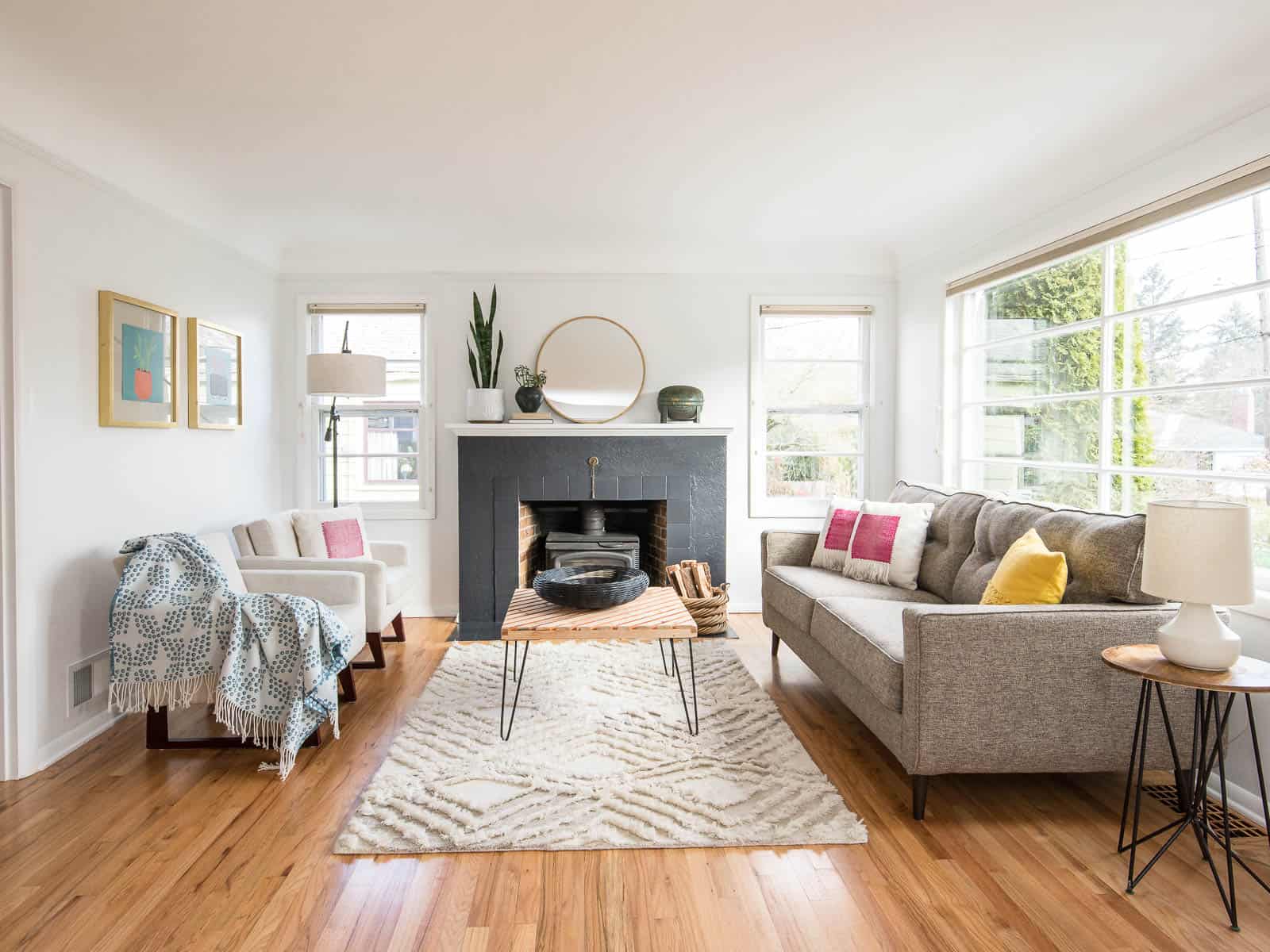 You might have guessed I'm a staging enthusiast. I get a rush out of seeing my sellers embrace this practice, get involved, and reap the rewards of their trust and hard work. I'm excited to witness the transformation of a house – which, to be honest, might have gotten a little stale looking over the years – into a multitude of buyers' dream home.
Check out my gallery featuring a few Before & After shots from recent listings that Carrie has leant her special touch to – you'll see how she's worked her magic on several different styles of homes. And reach out to me if you're ready to list your own house on the market in its best party dress:
Aaannnnddd if you wanna know even more about how staging can maximize your profit when it comes to selling your home, take a listen to a recent podcast I participated in with Staged/4More School of Home Staging.